open workshops
Open Day e Seminario con Pietro Barbetta
Sabato 22 ottobre 2016
Open Day e Seminario con Pietro Barbetta
Il delirio di Babele. Lingue materne, lingue matrici, lingue matrigne.
A cura di Pietro Barbetta
A seguire l'Open Day della Scuola ESN
Il Direttore Natale Losi con la partecipazione di didatti e allievi presenterà la programmazione e l'approccio della Scuola.
Psycotherapy Clinic
The Ethno-systemic Narrative School and Interculture International Foundationhave openend
a psycoteraphy clinic in Rome (via c. Balbo, 4) for individual therapy, family therapy, group counselling and support to private and public association dealing with mental health.
The clinic activities are addressed also to migrant and asylum seekers.
Training School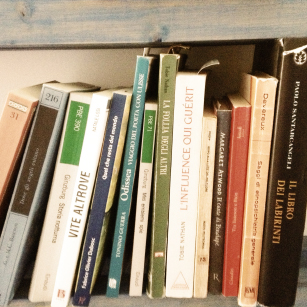 PRESENTATION
Four-year Specialisation Training School in Systemic Psychotherapy with Ethno-systemic Narrative approach.
The School is in Italy the only recognized school that applies this approach.
CAREER OPPORTUNITIES
The School provides a specialization for psychotherapeutic work with families, with individuals and groups, through the classic systemic approach; furthermore it provides specializations for ethnopsychiatric work particularly suitable in contexts where migration and creolization of society require new tools to better understand and work with migrants as well as with "natives".